Kokoa, an expert organization focusing on evaluating the pedagogical effectiveness and usability of learning products, will be offering the Kokoa Standard quality assurance service for Cloubi products. To date, the Kokoa standard has been used to evaluate over a hundred digital learning products in the international arena.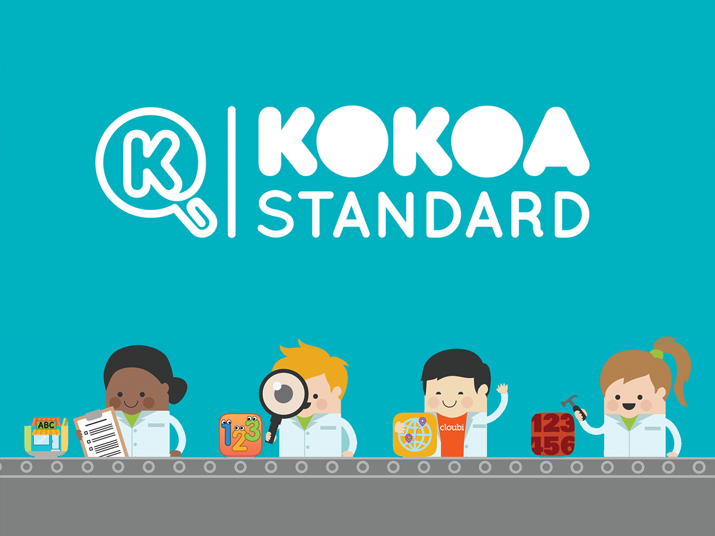 Kokoa is an educational quality verification company based in Helsinki, Finland. The organization helps educational developers and content publishers in developing high-quality digital learning experiences.
External quality verification offers valuable feedback and guidance in developing pedagogically-sound digital learning materials. In co-operation with the academic society and educational experts in Finland, Kokoa has developed a widely-used, standardised quality verification process for digital learning solutions.
Together with Kokoa, we have streamlined the delivery of their evaluation service for Cloubi products and are now happy to share this value adding service with our publisher community.
The evaluation service in a nutshell
An external, independent quality assurance service for educational publishers. The experts involved in the evaluation process are educators and user experience professionals utilizing the Kokoa Standard evaluation framework.
Delivery tailored for products created with Cloubi. The evaluation takes into account the possibilities within Cloubi, and all suggested development ideas can be executed efficiently, accounting for platform features.
Assessment of the pedagogical design of the digital learning material. The methodology is based on educational psychology and user experience design heuristics. It has been developed with industry professionals and researchers working at the University of Helsinki.
The output for the publisher comprises a comprehensive evaluation report pointing out the strengths and development areas of the digital material – concrete design guidelines for future product development.
Interested? Contact our Vice President of Business Development, Kristian Valkama (kristian.valkama@ubiikki.fi) or Olli Vallo (olli@kokoa.io) for further information.
Watch Olli Vallo's introduction to the validation method for Cloubi products.