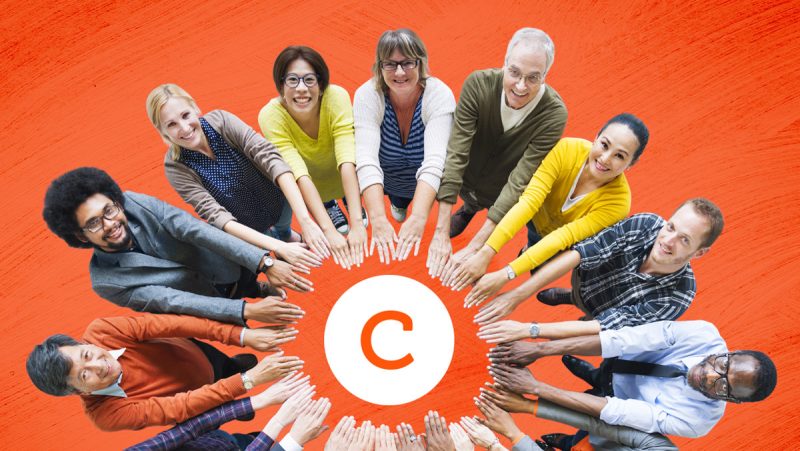 As many of our Publishing Partners and experienced Cloubi Community members know, we have been looking into new ways of taking the Cloubi Community concept to the next level.  
Being a forward looking edtech company, we started the process a while back looking into various technological solutions and approaches that could help share ideas and learn from each other. From there we have moved on to developing an online platform that will allow for easy and active interaction within the Cloubi community.
These efforts have reached a point where we're thrilled to announce that the very latest addition to our services – The Cloubi Community Hub – is just around the corner.  
An exclusive social platform for the Cloubi Community
The Community Hub is an exclusive communications platform and social network bringing  Cloubi community members together. It's a digital hub where Cloubians (Cloubi Ltd personnel) and publishing partners can gather to share and process ideas, discuss the latest updates, as well as showcase products and kickstart co-development projects.
We're all part of a significant community of publishing and content production experts representing successful educational publishers from across Europe. With a shared technological platform, we have shared interests in developing the tools and technologies enabling a successful digital publishing business in the near future. Let's expand on the way we harness these synergies beyond Cloubi Community Meets, and take the community development to the next level – together.
Featuring interesting concepts, shared ideas and discussions
The Community Hub is a browser-based platform that is accessible, as a free-of-charge service, to Cloubi's publishing partner personnel. It will feature interesting resources and discussions for everyone who works with Cloubi.
Community Hub sections:
Community feed

The place for posting miscellaneous content, be it sharing ideas and interesting articles or asking your peers for advice on specific topics.
R&D

This is where Cloubi will presents new features, updates and co-development opportunities.
Publishers' court

Where publishers take the stage and have the opportunity to share experiences, business proposals or come forward with co-development proposals.
Events

Insights into Cloubi on the road with a listing of upcoming events, webinars and other important dates for the community.
Stay tuned!
The beta version of the Community Hub will be launched around the turn of the year, continuing with an official launch party in January in connection with the Bett exhibition in London. Further information for signing up for the Community Hub will be provided to Cloubi's publishing partners prior to the release.
We hope to see the Community Hub evolve into a forum for shared insights and co-development, where input by community members plays an invaluable role.
If you have any thoughts on what would add value to your operations through the community, please don't hesitate to get in touch with our Community Manager jesper.nystrom@cloubi.com or your Project and Account Manager. We'd love to get your input!