In order to provide faster response times to our clients' support requests, we introduced a revised Service Desk model in March. We'd like to take the opportunity to remind you of our improved support services.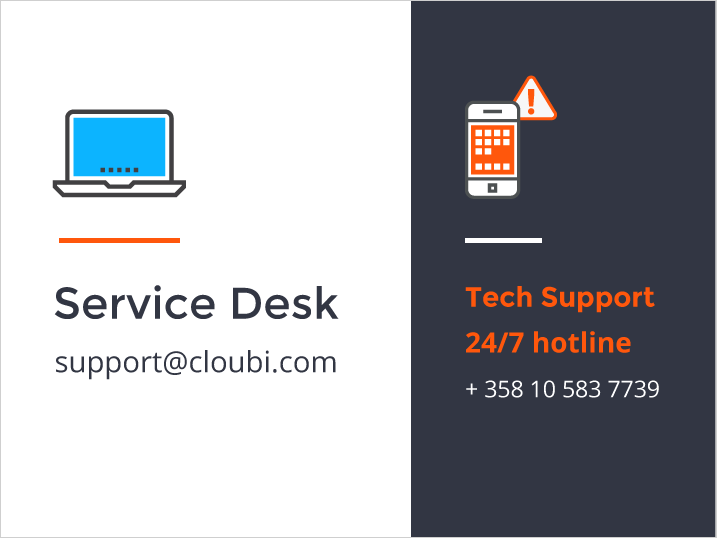 All critical technical issues demanding instant action are to be reported to our 24/7 hotline.
All minor issues, such as basic bug reports, should be reported to our Service Desk either by using the Service Desk form within your Cloubi content creation toolset or by email to support@cloubi.com. We strive for next working day response to all requests made to our Service Desk through the Service Desk form or email.
For any further questions on our service model, do not hesitate to contact your dedicated Project and Account Manager.