The wait is over! We're thrilled to kickstart 2018 by announcing the launch of Cloubi 2 – the first official release of the second generation Cloubi platform.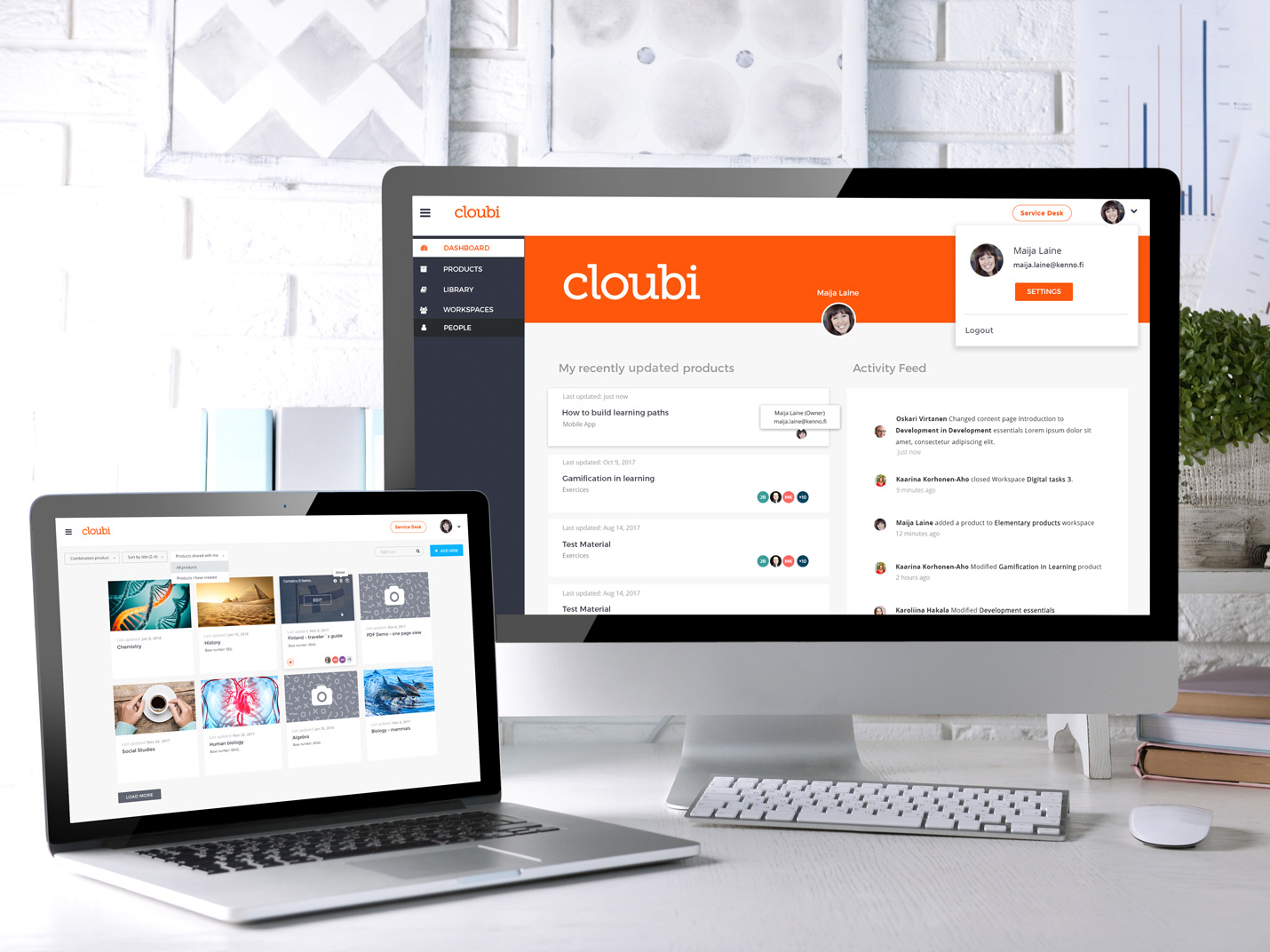 In 2017 a small group of publishers have piloted Cloubi 2 beta. Our sincere thanks for your invaluable input, patience and feedback during this intensive development phase. For those of you who have been working with the beta version, this official release will bring:
a revamped visual design and user interface throughout the whole authoring toolset
significant usability improvements
an evolved Library module
a new default theme for Cloubi products
full functionality of the updated Ubicloud API
a new internal Event API for enhanced tracking and data collection
the capability to send learning event data to an external Learning Record Store via xAPI
a revised help documentation and user guide model, available from within the authoring toolset
For publishers currently working with the 1st generation of Cloubi, transitioning to the new version will introduce significant improvements. Major updates incorporate entirely new modules such as the Structure Editor, Product Catalogue, Dashboard, and redesigned Page Editor, not to mention the vast array of new features and functionalities throughout the whole authoring toolset. Visit cloubi.com/features to find out more.
In addition to all the new features and changes our users see on the surface, at lot of work has been done under the hood. We have migrated the entire content creation toolset to a new platform version and put a lot of effort into increased usability and refined workflow, which have underlined the whole development process.
"The search for a smarter way of doing things internally led us to the creation of the Cloubi Design System. This system helps create typical interfaces more efficiently, and evolve the design iteratively, without the need to revisit each particular design. Moreover, the Cloubi Design System makes certain repetitive routine tasks obsolete, enabling our designers to focus on novel, value-adding features, which require in depth design thinking," says Elina Saarinen, Design Lead for Cloubi.
This official launch marks the starting point for the feature-packed development path for Cloubi 2. Near future development modules will include, for example, adaptivity, gamification and GDPR compliance. Next, we'll be upping the pace, and introducing a release roadmap with 3 – 4 new releases annually. Stay tuned for more information in our next newsletters.
During the weeks to come our Project and Account Managers will be getting in touch with all of our publishing partners to arrange client-specific update schedules and ensure a smooth transition to the new release. We look forward to receiving your feedback, which supports our efforts to provide you with the best possible content production solution out there.