Who are the men behind Ubiikki nicknamed the Dynamic Duo by some of our publishing partners? What are Ubiikki's origins and where are we heading?
Read this interview to find out.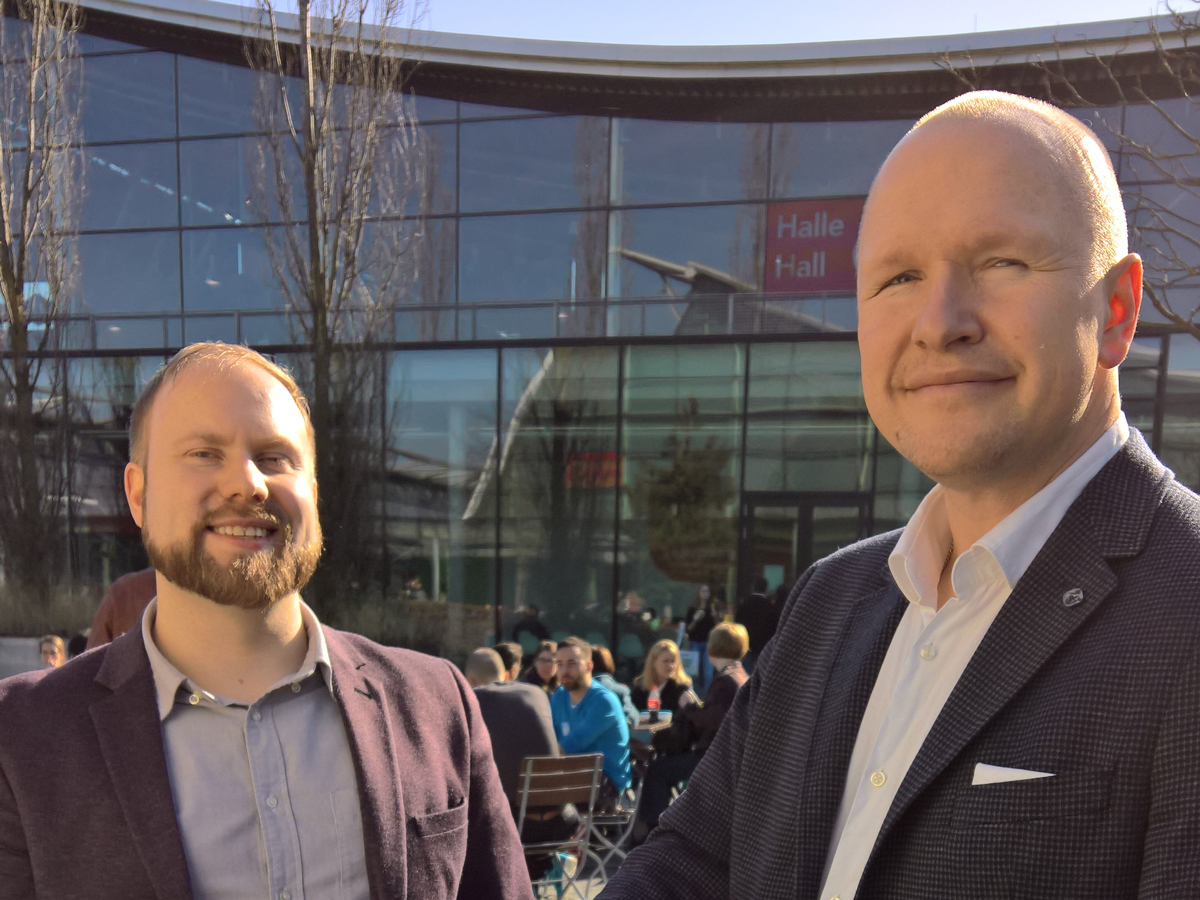 CEO Tero Rynkä and Vice President Kristian Valkama, how was Ubiikki established?
Tero: In the years before Ubiikki, I had several positions in e-learning and e-publishing. In my previous position, as Development Manager at Otava Publishing Company, I realised that there could be more efficient ways of creating and delivering digital learning content – and to offer learners new kinds of learning experiences. I saw a lot of potential in this area and decided to establish Ubiikki in 2011 to implement this vision.
Kristian: I'm a passionate business developer with a career in the IT and the gaming industry. Advant Games Ltd, the organisation I previously managed, started collaborating with Ubiikki from its inception. Together, we secured a significant contract with the Finnish National Board of Education, resulting in the kickoff for the development of the Cloubi platform.
In 2014 Advant Games and Ubiikki merged. What was your objective with the merger?
Kristian: We saw that the combining of core skills within these two growth companies would create a unique advantage in the domain of digital learning. We were able to combine the very latest technological know-how and gamification expertise with the knowledge of the business models and processes in educational publishing.
Tero: Adding to that, we have also co-operated very closely with all stakeholders in this value chain i.e. educational authorities, research groups, schools, teachers and students or other entities, who help us understand the publishers' framework. This has enabled us to innovate in new revenue generation and operational models for publishers.
What is Ubiikki's mission?
Tero: We see the potential in harnessing digital as a means for better learning.
We want to have an impact on education – how learning is realised today and tomorrow. We also believe that learning can be fun – for children, youngsters and adults – and that the right kind of digital means can make learning more effective.
The role of the publishers is, of course, crucial; as their technology and development partner we want to offer them the best tools for creating and operating the best teaching materials, and to support them in succeeding in their business.
Kristian: In short, we are educational publishers' travel guide in digital wonderland.
Where do you see education and educational technology going?
Tero: Social skills and co-operative skills are core skills in today's world. Learners need to build on these from childhood. With the aid of technology, we can also yield more data on learner behaviour increasing the role of learner profiles. Adaptivity will be key in future learning materials.
Kristian: The digitalization of learning materials offers us a multitude of interesting new opportunities; we simply have to start harnessing these better. For example, learning data gathered from digital materials enables automated reports and analytics, supporting teachers in their important jobs. Content can become more relevant to single learners through personalization, and provide new business opportunities for publishers. We're here to help with all of this.