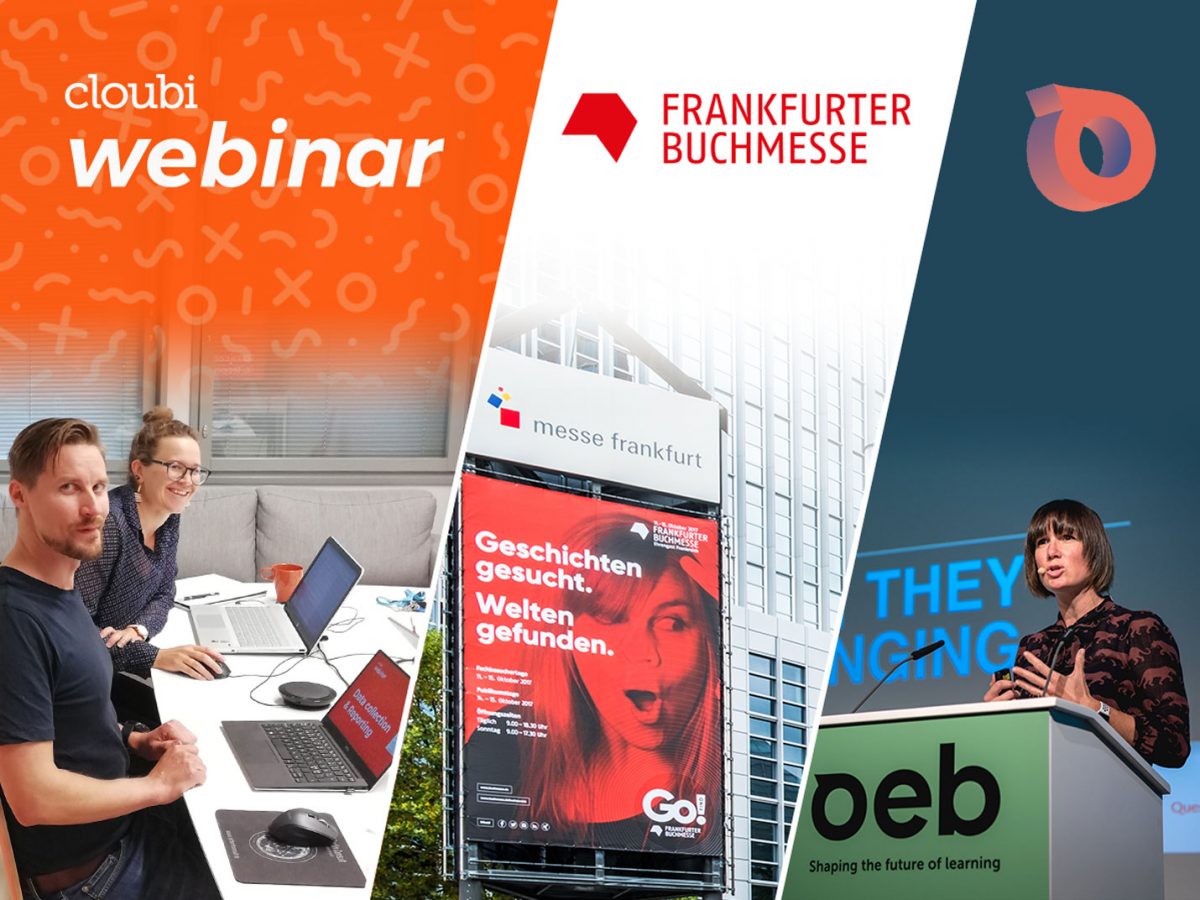 We can probably all agree that summer is awesome – but we are also eagerly looking forward to autumn and everything it comes with.
Events
We can happily announce that we will be attending some of Europe's most interesting fairs and conferences in the autumn.
Frankfurt Book Fair, which is scheduled for 10-14 October, is the first event in line for us. It is worth mentioning that it is the 70th anniversary of this legendary book fair, so be sure not to miss it.
One month later we can be spotted in Madrid where SIMO educación takes place on 13-15 November. Last but definitely not least, on 5-7 December we are going to be at Online Educa Berlin for the first time.
We will inform you later how and where you can meet us at the events. Hopefully many of you will be attending!
Webinars
Cloubi Webinars have proven to be a great forum for sharing knowledge and ideas within the Cloubi Community. Therefore, from the autumn onwards, we will be organising them more frequently.
Stay tuned for more information on the exciting range of Webinar topics we have planned for you! Details and invites will be sent out separately.
Cloubi News
Cloubi News' next issue will be released in September after a short summer break. In the meantime we recommend that you  follow our newly created Twitter page – just to ensure you get your frequent dose of Cloubi news and updates.