The Finnish National Agency for Education has recently taken up many projects involving immigrant education – one of them being Koti Suomessa. The initial goal of the Koti Suomessa project was to build bridges between immigrant integration and Finnish education.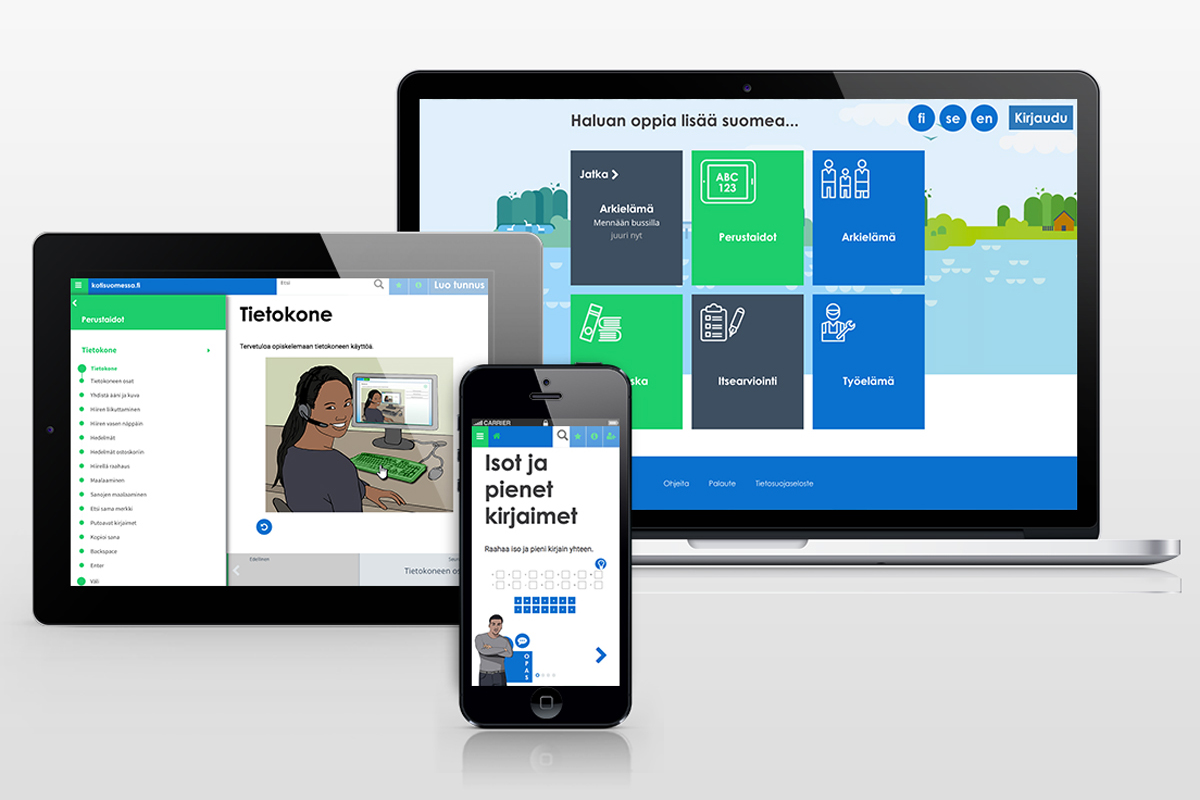 The Finnish National Agency for Education is known for its efforts in providing high-quality education across all education levels. Lately one of the most substantial endeavors of the National Agency for Education has been to target the education of adult immigrants and focus on equipping them with the best tools and skills in getting acquainted with their new home country, its language and culture.
As a solution to the issues migrants might face while settling in a new country, the Kotisuomessa.fi (transl. Home in Finland) website was founded by the National Agency for Education. The goal of the website is to support the cultural integration and Finnish language learning of adult immigrants living in Finland. The website was first published in 2013 and it was immediately a big success among its target group – reaching over 20,000 registered users and an estimate of double the amount of unregistered users.
In 2016 a decision was made to update the content and improve the user experience of the website. The new updated website includes a refreshed visual appearance, a mobile-friendly design as well as a new to-do list feature that allows users to build optional task routes. The content of the website is divided into five major themes: literacy skills, daily life, working life, self-assessment of language skills and Swedish language studies. In total there are over 20,000 content pages and over 8,000 tasks users can take their pick from.
Matti Ranta, Senior Advisor at the Finnish National Agency for Education and the project manager of Kotisuomessa.fi describes collaboration with Ubiikki as "reliable", "fun" and "professional". "From our point of view this update was a success. The web service now works on mobile devices and it is more user-friendly as it is much easier for the user to navigate between different materials. The positive feedback we've gotten on the update speaks for itself," says Matti Ranta.